Monday, October 13th is a Staff Development Day for the McAuliffe teachers so there will be no school. Enjoy your day off!
---
Parent Education Night - "What You Need to Know About Vapes, e-Cigs & Rx Meds" - will be presented by the Office of Safety and Student Services on Tuesday, October 14th in the PAC at LAHS. For more information see the flyer.
---
October is "Walk to School Month"!
Join together with other families and walk or bike to school each Wednesday in October starting on October 8th. See the flyer for more information.
---
Welcome Back to School!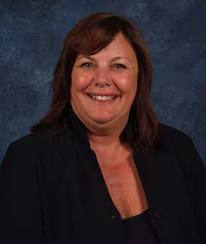 It is with great joy that I wish to welcome students, parents, and staff back to McAuliffe for the 2014-2015 school year! For those of you who are new to our school, welcome to the family!
WEB days were well attended by students and parents, and our PTA participation during these important two days was outstanding. All of us were charged with helping our new students and families in making a smooth transition to middle school, and I am thrilled to report that we were successful. During the first three days of school our sixth graders were happy to reconnect with friends , meet their teachers, and excited to finally be middle schoolers.
For those of you who have been with us for one or two years, thank you for returning. We recognize that you choose to come to McAuliffe and we are grateful for your attendance. It is gratifying to know that you trust us to keep your children safe and provide them with a rich and rigorous educational experience. We are truly your biggest fans and will do anything to help you!
Our school wide goal this year is "Awakening the Learner", engaging our students hands, heads, and hearts to do so. I encourage you all to participate in realizing this goal by being present on our campus, supporting our teachers, our PTA, and our school. Together we can ignite unlimited possibilities for all of our students. That is the Los Al way!
Sincerely,
Mrs. Annie Allen, Principal
aallen@losal.org
---
---
Want to save 50% off school supplies AND help raise money for McAuliffe?
See the flyer about purchasing your school supplies from the
Brick By Brick
Global Education Fund website.
---
Make new friends and join the Seal Beach Mary Wilson Library Teen Advisory Board. The meetings are the first Thursday of every month. See the flyer more information.
---
Want to know more about what McAuliffe has to offer its students? Interested in sending your student to McAuliffe? Find out more about our school by clicking here.